BIO.
The Magical Mystery Girls came together in 2017 as a one-time "supergroup" of female performers to commemorate the 50th anniversary of the release of The Beatles' revolutionary Sgt. Pepper's Lonely Hearts Club Band album. After 6 months of rehearsals, the band made its debut in June 2017 by playing a full set of early Beatles songs followed by the Sgt. Pepper album and a few other songs from 1967. The response was so overwhelming that they decided to keep the band together and to continue adding songs from the Beatles catalog. After several standing-room only shows to a loyal and growing following, the Magical Mystery Girls are now a sought-after act at festivals, concert venues, and clubs throughout the mid-Atlantic. Beatles fans are especially drawn to the band's attention to detail, overseen by two super-fans within the group. In 2019, they held another special event in honor of the 50th anniversary of the release of the Abbey Road album (with Beatles author Kenneth Womack) where they performed the entire album live with no pre-recorded tracks whatsoever. Before Covid-19 altered the course of history, the Magical Mystery Girls were scheduled to play at the Fest for Beatles Fans (NY Metro), Abbey Road on the Island (Long Island, NY) and at the Cutting Room in Manhattan for a special Let It Be tribute. The band looks forward to performing at these and other events after the pandemic subsides.
LIVE VIDEO.
LIVE TRACKS.
HI-RES PHOTOS.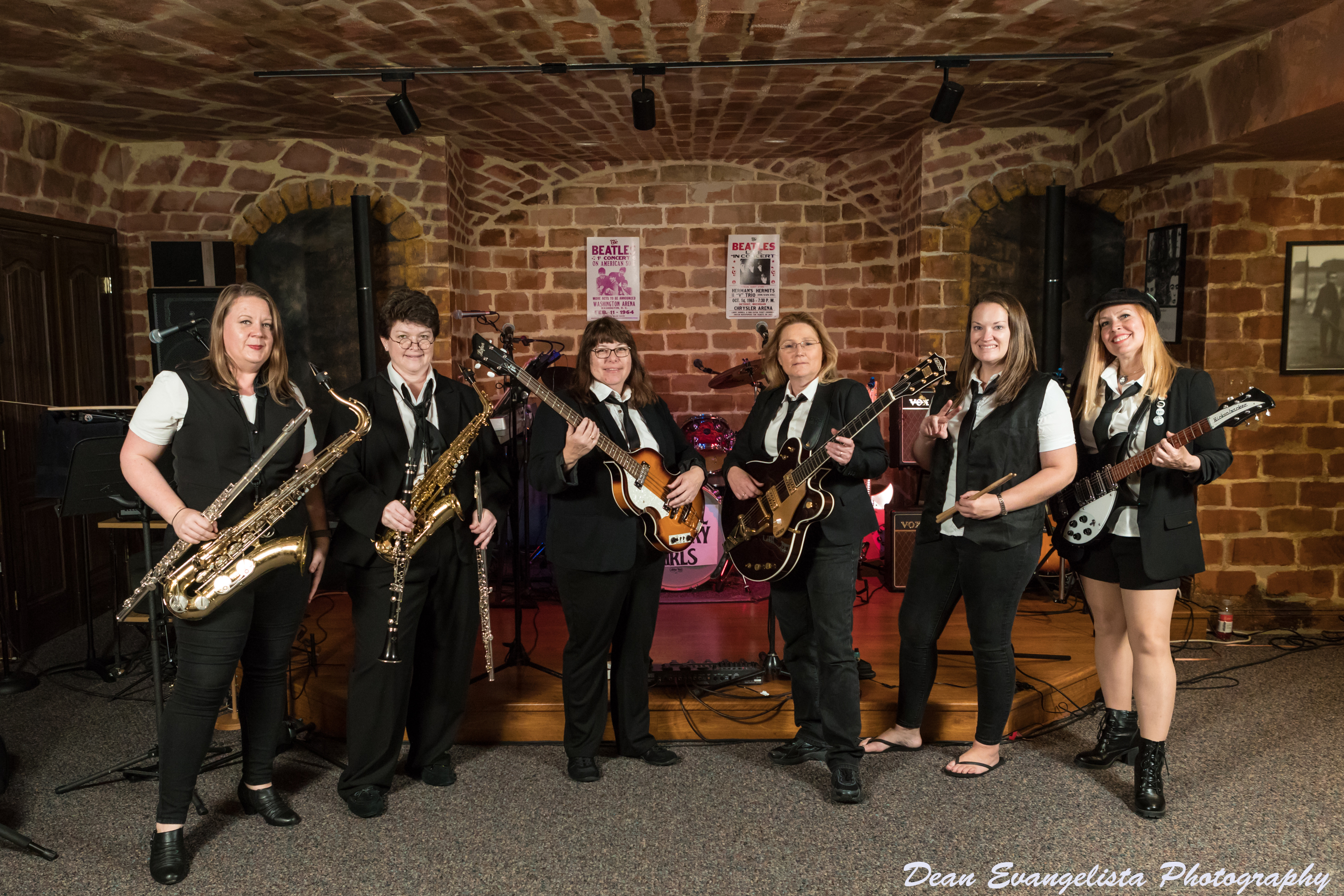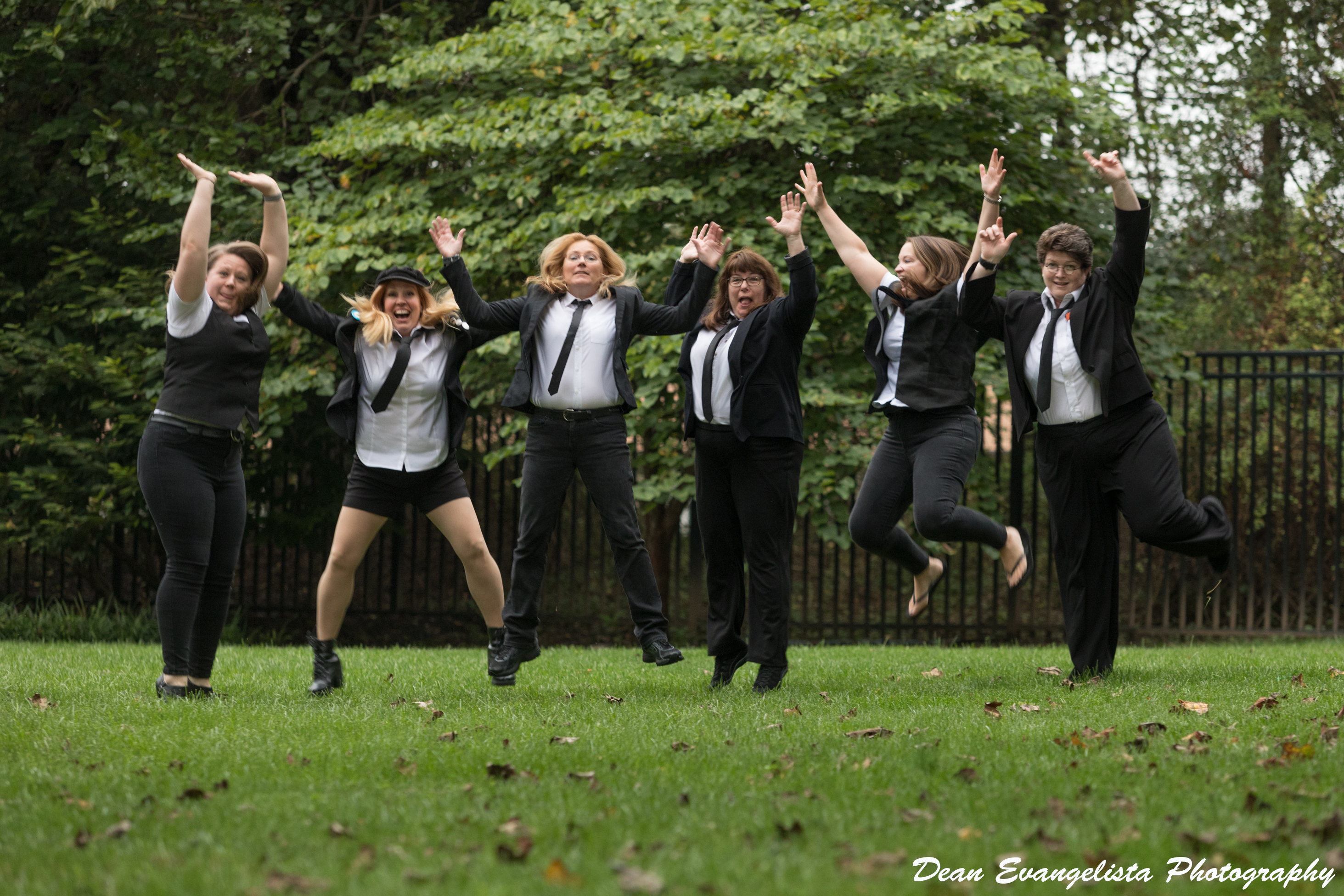 WHAT THEY'RE SAYING:
"If you are a Beatles fan you HAVE to see THE MAGICAL MYSTERY GIRLS."
Robbie White (of WOWD) 12/15/18
"Beatle bliss! The Magical Mystery Girls rock with the best!"
R. Wheeler 4/1/18
"Awesome everything! Including the perfect Beatles bow at the end of the song!"
J. Simon 6/17/17
These ladies are amazing! They sound just like The Beatles!"
J. Brown 12/16/18
"5 stars!"
J. Boone 4/14/18, S. Ahluwalia 4/1/18
"We had so much fun listening to your awesome band at the Bethesda Blues and Jazz Supper Club. The sound and show was amazing."
M.B. Spenadel 2/23/18
"Amazing performance by these ladies"
D. Fish 10/27/18
"Totally rockin'! Great vocals, instrumentals, harmony, vibe... The Magical Mystery Girls are the real deal!"
N. Newlin 7/7/18
"Had a phenomenal time! You ladies rock!!!"
V.P. Stratton 4/1/18
"I just had the pleasure of of listening to this amazing band! What a talented group of musicians!"
B.G. Lardieri
BOOKINGS.
For bookings, contact Linda at magicalmysterygirlsband@gmail.com.
SOCIAL MEDIA.
www.facebook.com
www.twitter.com
www.instagram.com
www.mdparty.com
www.vimeo.com